Hotel Info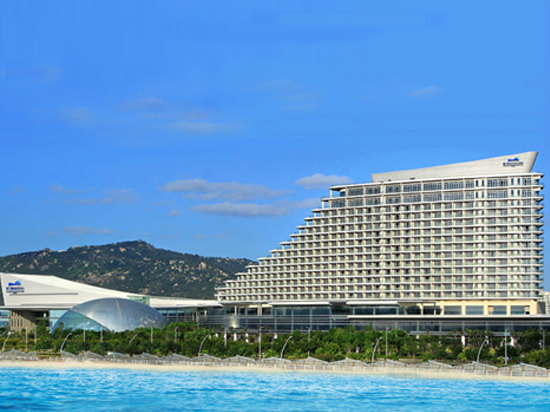 Xiamen International Conference Hotel (Prime Seaview Hotel)
has a charming charm of Xiamen's Jinwan District (Xiamen Golden Gate). It is adjacent to the main venue of the 28th China Golden Rooster and Baihua Film Festival. There are more than ten kilometers from Zengyu and the boarding point of Gulangyu on the Xiamen-Drum Pier. Opposite the hotel is the high-quality innovation and entrepreneurship central business district, the consulate area and the Xiamen International Finance Center. It is close to the China Piano Concert Hall, the Shanghai Minnan Theatre with a few characteristics and a number of emerging luxury business districts. Eat, drink and have fun.
The first row of uncircumcised islands on the Huandao Road is unobstructed by a line of luxurious sea views. The whole sea landscape sea terrace overlooks the charming sea and waits for the sunrise on the sea. It is equipped with an indoor large constant temperature, outdoor wide blue sky and white clouds landscape double pool and a large floor glass garden landscape gym. You can also take a picture of 'Braking on the Brick Walk', or run beautifully on the Xiamen Coastal Scenic Track.
The banquet hall, kitchen, tableware, cuisine, chef and service are all BRICS masterpieces. As a large-scale conference destination brand hotel in Fujian, it has a distinguished and elegant BRICS meeting banquet hall, with a pillar-free net height of 8 meters and an area of more than 2,400 square meters, which can accommodate 1,500 people for banquets. The hotel can take out tens of thousands of people to take out, holding official takeaway licenses.
Tong Ya Xuan Chinese Restaurant offers more than a dozen private and exquisite private boxes to provide selected Taiwanese and Cantonese dishes. There is also a seafood buffet restaurant to satisfy the taste buds. The hotels of the world's top 500 companies under the Jianfa Group, warm service to create BRICS quality Ludao time.