Hotel Info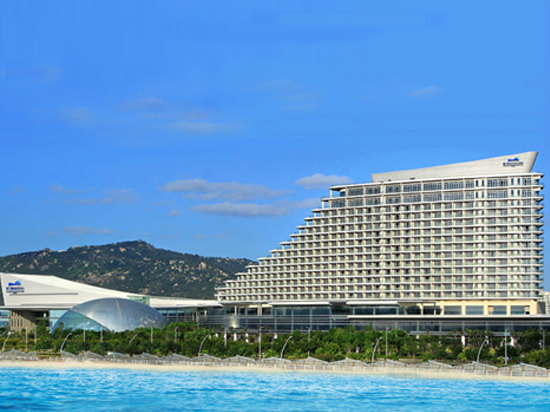 Xiamen International Conference Hotel (Prime Seaview Hotel)
is located in the charming Huandao Road of Xiamen Jinwan District (Xiamen Jinmen), adjacent to the main venue of the 28th China Jinji Baihua Film Festival, and more than ten kilometers away from Xiamen University, Nanputuo, shapowei, wanghong Xinjing zengcuolong, XiaGu wharf and Gulangyu boarding point. Opposite the hotel is the gathering place of high-quality innovation and entrepreneurship Central Business District, Consulate Area and Xiamen International Financial Center, close to China piano concert hall, Shanghai style Minnan Grand Theater and a number of emerging luxury business circles, enjoying international level art performances with Beijing and Shanghai.
The first row of Huandao Road is a line of luxury sea view without shelter. The whole sea view is the sea dew terrace overlooking the charming sea, waiting for the sunrise on the sea; Equipped with indoor super large constant temperature, outdoor super wide blue sky and white cloud landscape, double swimming pool and super large floor glass garden landscape gym. You can also take a picture of 'walking in memory of BRICs' or take a beautiful run on Xiamen Malaysia coastal scenery track.
The state banquet hall, kitchen, tableware, delicacies, chefs and services are all made of BRICs. As a large-scale conference destination brand hotel in Fujian, it has a magnificent BRICs meeting and state banquet hall, with a clear height of 8 meters and an area of more than 2400 square meters, which can accommodate 1500 people. The hotel is capable of catering for tens of thousands of people with official take away license.
There are more than ten private and exquisite boxes in Yaxuan Chinese restaurant, offering a selection of Fujian, Taiwan and Guangdong dishes. There is also a seafood cafeteria to meet the taste buds. The hotel of Jianfa group, one of the world's top 500 enterprises, provides warm service to create the quality of BRICs and the time of Heron Island.
Breakfast price
: CNY80($10.9) / person
Breakfast type
: Buffet